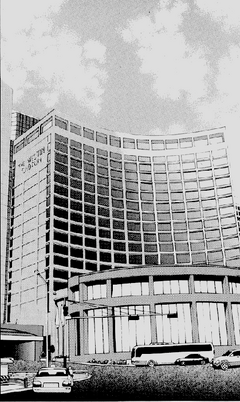 The Westin Chosun is the hotel in which the Martial Arts Alliance once had a formal meeting.
In the last chapter of volume 1 in The Breaker series the Diamond Hall of the hotel was used by the Murim. There is no evidence that the hotel is connected to the Martial Arts Alliance however it is unknown why this hotel was selected for the meeting.
The Breaker
Edit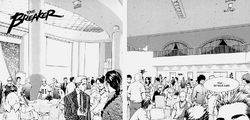 After the death of Hak Jang Song munju of Song Clan the Martial Arts Alliance reserved (possibly; the details are unknown) the Diamond Hall of the hotel in which the meeting was hosted. The number of people that attended it were many. Also, it is the first time that the title of Goomoonryong[1] is mentioned for the first time. There is also the appearance of the Five Protectors from Heavenly Way School[2].
There are no staff from this hotel that appears to have any knowledge regarding the meeting that took place in the Diamond Hall. However, two doorkeepers commenting about the big amount of luxurious cars arriving for the event.[2]
References
Edit
Ad blocker interference detected!
Wikia is a free-to-use site that makes money from advertising. We have a modified experience for viewers using ad blockers

Wikia is not accessible if you've made further modifications. Remove the custom ad blocker rule(s) and the page will load as expected.